I sat through the pain that is The Punisher for 122 minutes.
But please, don't you repeat my mistake.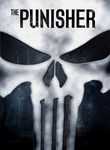 About this Entry
This page contains a single entry by Stephen Donner published on September 10, 2004 5:46 PM.
was the previous entry in this blog.
is the next entry in this blog.
Find recent content on the main index or look in the archives to find all content.
Categories